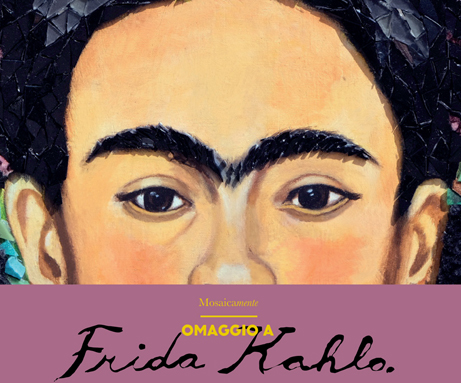 In Udine: Mosaicamente Tribute to Frida Kahlo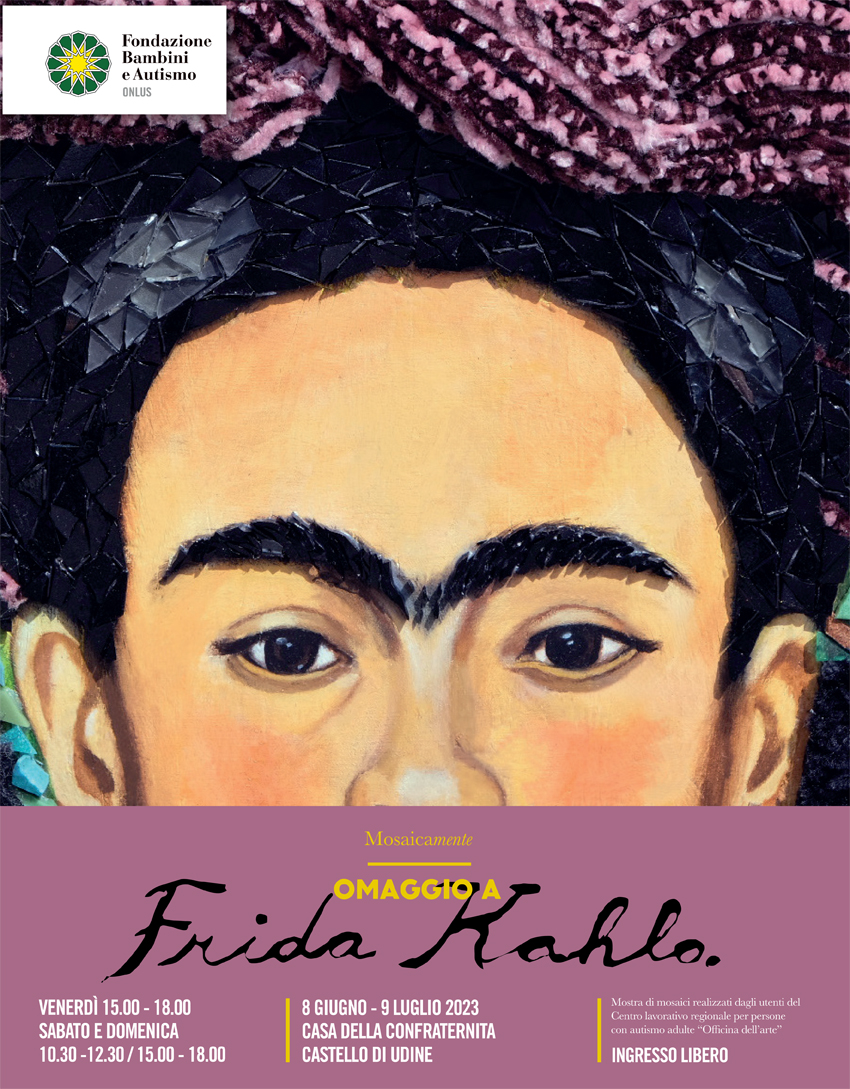 8 JUNE – 9 JULY 2023
Casa della Confraternita – Castello di Udine
INAUGURACION ON THURSDAY 8 JULY AT 17:00
Opening time:
Friday 15.00-18.00
Saturday and Sunday 10.30-12.30/15.00-18.00
FREE ENTRY
For information
Fondazione Bambini e Autismo Onlus
Tel. 0434551463 – direzione@officinadellarte.org
DOWNLOAD THE INVITATION
The new edition of Mosaicamente in Udine is dedicated for a particular women that has become an modern icon so much that currently her works have a big attention and the power of make you feel a lot of emotions. Because of her physical adversity Frida Kahlo, rich of rare artistic skills and of passionate personality not much inclined for the respect of the artistic models and social conformisms, she also lerned how to dump her pain making sometimes unreal paintings  and sometimes inspired to her land: Mexico. This women full of charm affected our artists of the Officina dell'arte (work place in Pordenone for adult people with autism) that have experinced to create mosaics based on her artistic prodution. The result of this work of research gave birth to this exhibition. The mosaics exposed show you the rappresentation of the opera of Frida by teams and subjects more analyzed by her like: portraits, self-portrait, dead nature and urban views.
As well as mosaics the exibition includes too the graphic work of Valerio Todesco who painted, in a course through images, the difficult life of the artist.
We entrust to all those who wish to visit the exhibition the judgment on what our "special artists", who think in images, were able to produce on the line of Frida Kahlo's opera.