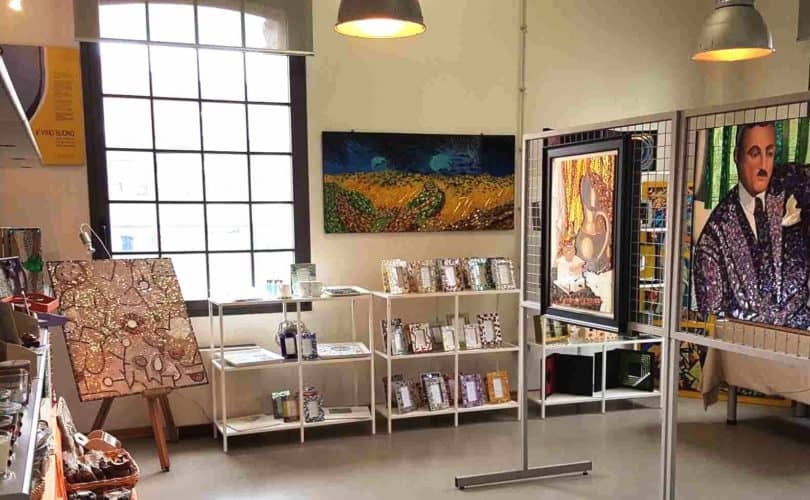 "Negozio dell'Arte", the shop of Children and Autism Foundation
In Pordenone there is a very special shop: the "Negozio dell'Arte". Inside you can find artistic mosaics and handcrafted objects created or decorated in the neighboring "Officina dell'Arte", the work center for adults with autism that is part of the network of services of the Non-profit Children and Autism Foundation.
Handmade, unique, original and participatory products, where all those who attend the workshop have given their contribution supported by a multidisciplinary team of therapists and mosaic masters. It is also possible to buy customized products, from items for special events to wedding favors for every occasion, to corporate gifts.
Proceeds from sales contribute to the realization of projects tailored to people with autism, to improve their lives and the lives of their families.
The Negozio dell'Arte is located in Pordenone, Molinari street n. 41, and is open from Monday to Friday from 2pm to 5pm, and by appointment.
For more info:
web page: www.officinadellarte.org
mail: direzione@officinadellarte.org
tel: +390434551463
COME VISIT!!